This memorandum is the third in the series to help staff prepare for Temporary Assistance conversion into FAMIS. This memorandum will cover issues on the Birth/Death Information screen.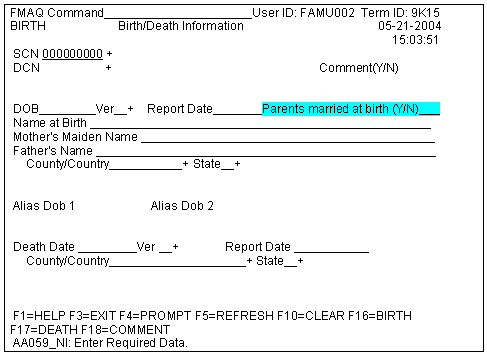 The highlighted field is a required entry for the Temporary Assistance program. If it is left blank staff will get an insufficient data (ISD) when they run the technical eligibility determination (TED).
As this is an enterable field now and this question will need to be answered on all Temporary Assistance cases, it is recommended that staff begin entering in this field anytime they are in the controlled flow for applications and Food Stamp re-certifications.