Department of Social Services
Family Support Division
PO Box 2320
Jefferson City, Missouri
TO:  ALL FAMILY SUPPORT OFFICES
FROM: KIM EVANS, DIRECTOR
SUBJECT:  COVID-19 EXTENSION OF STATEWIDE FOOD STAMP INTERVIEW WAIVER
DISCUSSION:
The Food and Nutrition Service (FNS) has approved an extension of Missouri's Statewide Food Stamp Interview Waiver through June 30, 2020.  This waiver allows temporary changes to the Food Stamp Program in order to help keep Missourians safe and healthy during the COVID-19 health crisis.
Continued changes are as follows:
Households are not required to complete an interview prior to approval as long as the applicant's identity has been verified and all other mandatory verifications have been completed.
Family Support Division (FSD) is not required to offer or grant a request for a face-to-face interview to any household at application or recertification.
Staff must make every attempt to verify household circumstances through available electronic resources and must contact the household if any information on the application is questionable and cannot be verified.
Note:  It is important to make a comment referencing COVID-19 on each case in which an interview has been waived.
System changes have been made to the FSINTRVW (FM1B) screen as shown in the screenshots below.
Note:  Staff must enter "Y" in the "Do you need to schedule an interview?" field and choose the COVID-19 codes shown below to allow FSD to track waived interview cases for federal reporting requirements.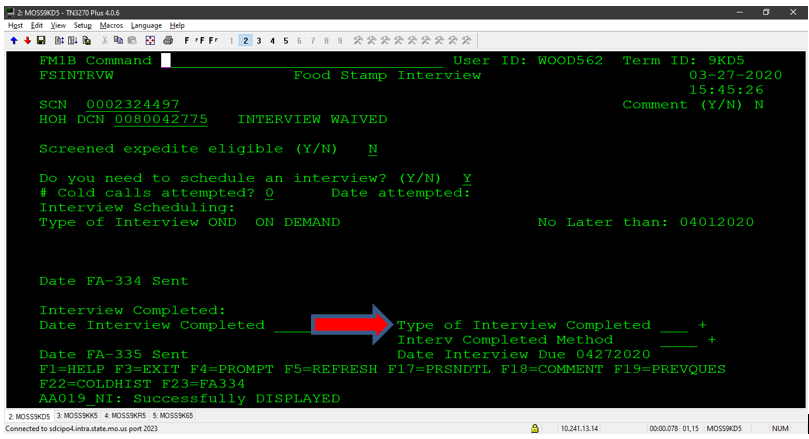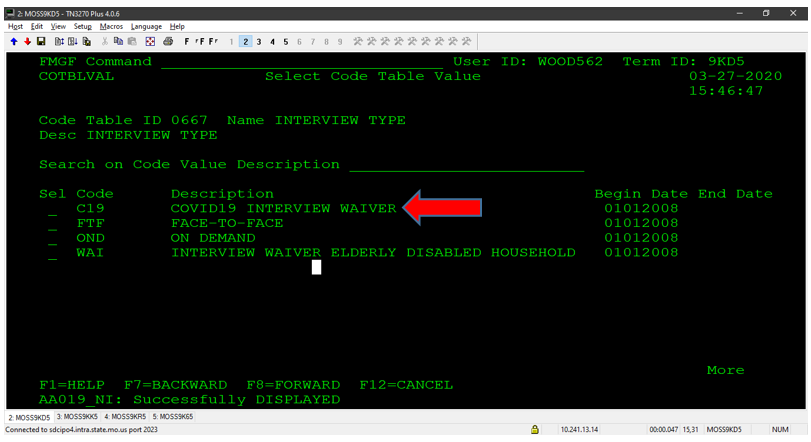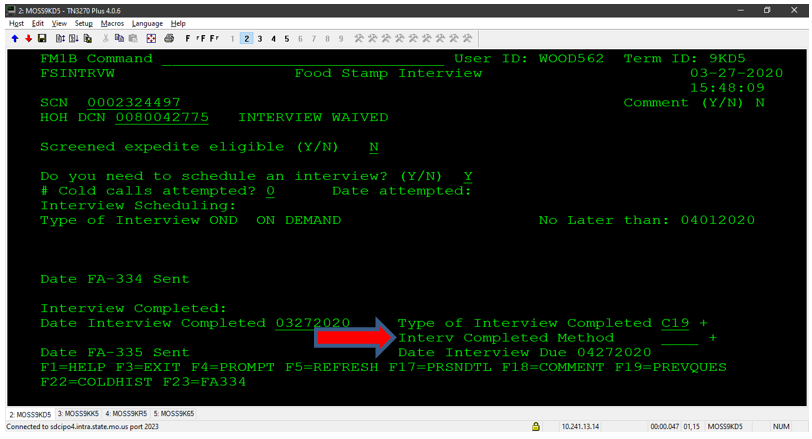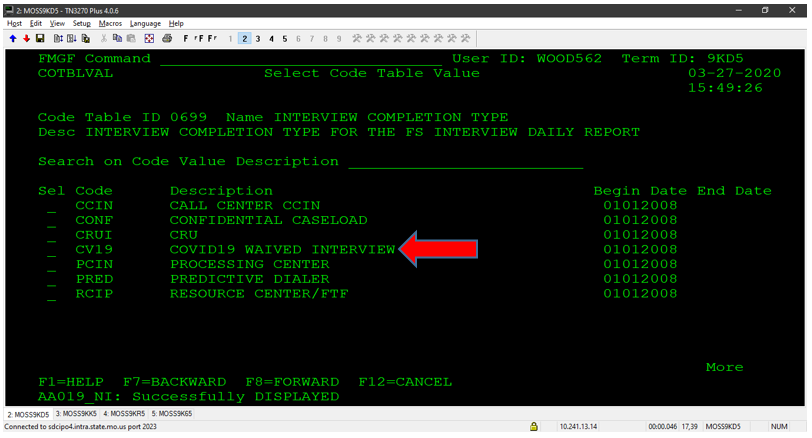 NECESSARY ACTION:
Review this memorandum with appropriate staff
KE/rw