Department of Social Services
Family Support Division
PO Box 2320
Jefferson City, Missouri
TO:  ALL FAMILY SUPPORT OFFICES
FROM:  KIM EVANS, DIRECTOR
SUBJECT:  SUPPLEMENTAL NUTRITION ASSISTANCE PROGRAM (SNAP) CHILD SUPPORT EXCLUSION CLARIFICATION
MANUAL REVISION #
1115.035.20
1125.010.00
1125.010.05
DISCUSSION:
The SNAP Policy Manual has been updated to clarify excluding Court Ordered Child Support Expenses.
To determine eligibility, for households required to pass the Gross Maximum, Court Ordered Support Expenses are:
Excluded from the Gross Income to calculate the Gross Income

System Compares Gross Income to the Gross Maximum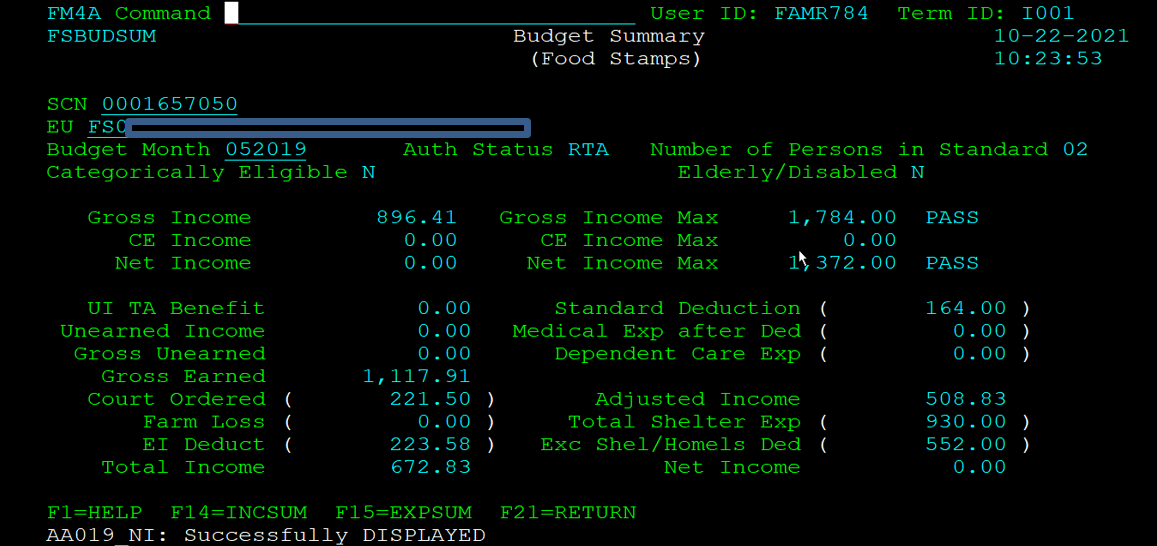 A household is expedite eligible when:
Monthly Income

minus Court-Ordered Child Support
plus Liquid Resources
is less than Monthly Rent/Mortgage
plus the household's Mandatory Utility Standard(s)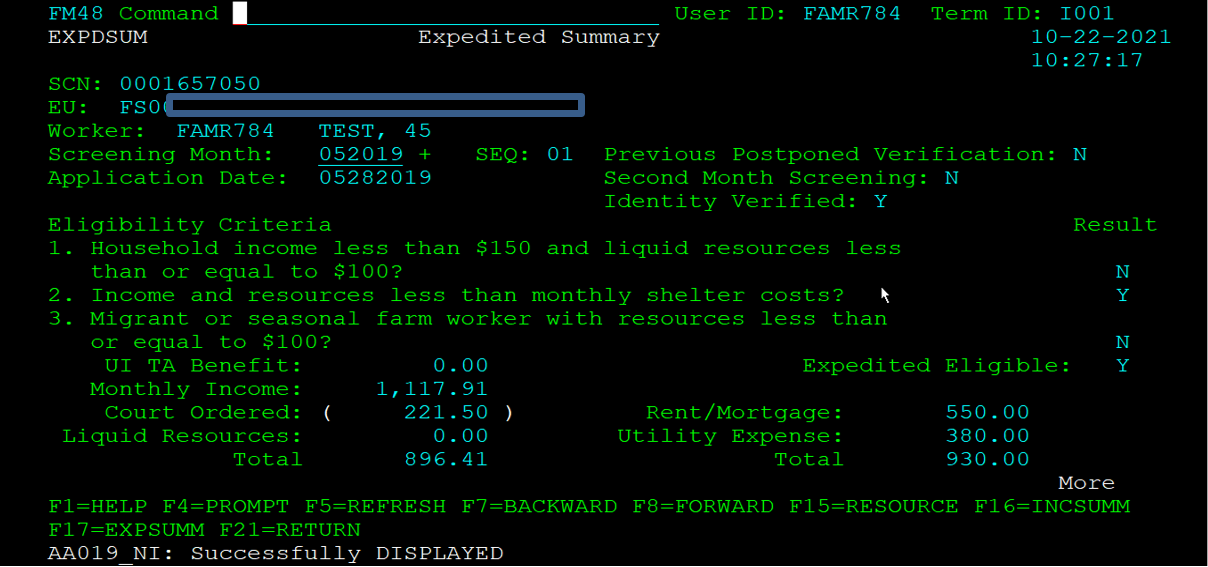 This is not a change in the process or in the eligibility system. It is policy clarification in the manual.
A note was also added to 1115.035.20 Child Support Exclusion to address child support arrearages that are paid as legally obligated.
NECESSARY ACTION:
Review this memorandum with appropriate staff.
KE/cs